---
Helping businesses improve productivity

---
Software Development

---
Tailored Applications

---
Consulting Services

---
Boost your Business
---
Trax Domiciliary Suite
Multi-company Accounting - Company Administration - Time Recording, Disbursements, Billing
Increased Productivity, Profitability, and Client Satisfaction
Multi-company, multi-currency, multi-lingual Accounting - Trax Accounting
Integrated, multi-currency, multi-entity, multi-lingual operation and reporting
Full six-level analytical accounting, configuration flexibility
Automated end-of-period value adjustments
Standardised or user-stipulated charts of accounts in various languages
Financial Statement Editor included – produce any format, any language
Repeating entries, automated assistance for reconciliation, lettering suspense resolution
Automated link to European Central Bank FX rates
Links to stock price services available
Full analytical consolidation / aggregation
Provides pre-defined entry screens for accounting treatment of assets and liabilities
Multi-lingual input and reporting
eCDF and eTVA reporting (XML)
Quickly and efficiently generate accounting data for top-class, fast and informative reporting
Company Administration – Trax Diary
Company administration and KYC management module
Provides data to Trax Accounting
Diarised reminders for tasks falling due, by individual or team, backlog management
Nomination, terms, renewals, resignations, mandates and approval for all connected persons
Management and full documentation of AGO, EGO, notes to Accounts
Workflow design, analysis and application
Links to specialised Diligence modules (e.g. CDDS – www.cdds.lu)
Easily and productively manage and administer client companies, shareholders and other appointees for fast and informative reporting
Time Recording and Billing - Trax Timerecording and Billing
Comprehensive yet simple time recording, multi-axis time analysis and grouping
Sophisticated Employee / Client / Task matrix for charge-out rate management
Manage Fixed Fees, Advances, Recovery, Reconciliation, Write-Offs, Up-Billing
Accepts data from Trax Disbursements for Expense and Disbursement management and recovery
Mutliple billing options, e.g. all work-in-progress (WIP), WIP > x, by Department, Line-by-Line, etcetera
Employee Productivity and Departmental / Client Profitability
Per Client or Group invoice configuration (level of detail, language, grouping, etc)
Analysis and Billing per Project
Multi-entity billing (Accounting Company + Logo, Audit Company + Logo, Consultancy Company + Logo)
Track staff time, maximise productivity, profitability and recovery by accurate, reliable and justifiable billing
Trax Disbursements
Automated accounting treatment of posting, allocating and recovering disbursements and expenses
Accepts electronic invoices from suppliers (courier services, tax offices, company registration dues)
Automatically adds expenses and disbursements to next client invoice (may be altered, deferred or suppressed)
Efficient, timely disbursement and expense recovery help you recover costs and bill these transparently to clients
---
Trax Fund Administration Suite
Share Register and Transfer Agent – NAV Accounting – Administration – Compliance and Risk
Increased Productivity, Profitability, and Client Satisfaction
Share Register and Transfer Agent – Trax Shareholder
Capital commitments, capital calls, capital redomination, partial reimbursal of capital
Dividend declaration with optional re-investment at an individual or global level
Integrated register of fund investors
Defines, calculates and prices to six decimal places
Batch processing, subscriptions, redemptions, switches, transfers
Supports rounding and remainder management
Shareholder communication (statements, register, advices, confirmations)
Multi-lingual input and reporting
Quickly and efficiently provide investors with reliable, informative and timely information and service
Trax NAV Accounting
Integrated, multi-currency, multi-fund, multi-compartment, multi-class, multi-lingual transactions
Full six-level analytical accounting
Configuration flexibility
Automated NAV calculation per share class
Automated apportioning of commissions, fees, regular outlays
Automated link to European Central Bank FX rates
Links to stock price services available
Full analytical consolidation / aggregation
Provides pre-defined entry screens for accounting treatment of assets and liabilities
Covers financial portfolios, real estate, antiques, classic cars, works of art and funds of funds
Financial Statement Editor included – produce any format, any language
Multi-lingual input and reporting
XML reporting available
Easily and productively generate accounting and valuation data for top-class fast and informative reporting
Administration – Trax Fund Diary
KYC management module
Provides data to Trax NAV Accounting
Nomination, terms, renewals, resignations, mandates and approval for all connected persons
Management and full documentation of AGO, EGO, notes to Accounts
Workflow design, analysis and application
Manage and report on Company/Fund administration easily, accurately, effectively and on time
Trax Limits
Compliance and Risk Reporting Module
Accepts data from Trax NAV Accounting
Exception reporting for risk and investment policy criteria
Ad hoc client preference reporting
Sophisticated dynamic rule building and application
Efficient, timely exception reporting helps you manage risk and compliance with legal and prospectus criteria
---
Trax SPV and Derivative Accounting
Trax SPV Accounting™ provides, for accountants and finance directors in the securitisation industry, all the features and functionalities required for multi-issue and derivatives accounting and financial reporting.
Trax SPV Accounting™ provides, for accountants and finance directors in the securitisation industry, all the features and functionalities required for multi-issue and derivatives accounting and financial reporting. Major features include extensive automatic bookkeeping with auto-posting of interest receivable and payable, foreign exchange gains and losses, end of period revaluation and reversal of closing entries. Real and pseudo- consolidation of period-end adjusted accounts can be undertaken at any date. The installation can benefit from reliable, fixed format data flows providing up-to-date fx, stock exchange information.
The system is designed to produce detailed reporting on bond emissions, linked loans and related derivative deals. Specific tools allow regrouping and detailed reporting according to the bond emission hierarchy of all related deal types. This is based on the TraxAnalytical module. It dramatically reduces the number of security types, deals and accounts that must be created and maintained and it requires less intervention on your part with respect to the chart of accounts and financial statement layout.
The links between the bond issue or adjacent assets and related loans, hedge operations (CDS, CRS, Options or other derivatives) and connected fees are easily managed. After the emission or adjacent assets are booked appropriate routines assist the user in booking all related deals, proposing amounts and other information emanating from the base deal. The link between deals – through ISIN code - is recorded and used later in reporting.
Using securities in bond emission deals and linking loans to those will be sufficient for TraxAnalytical to prepare analytical financial statement reports and provide detailed results to the analytical version of the TraxCell MS-Excel-merge module.
Trax SPV thus delivers full analytic (by ISIN) booking, management and reporting for Subjacent Assets, Note Issue Securitisation and Derivatives:
Notes Emission / Adjacent Assets
Linked Loan / Linked Borrowing
Interest Rates Swap Loan / Interest Rates Swap Borrowing
Cross Currency Swap Loan / Cross Currency Swap Borrowing
Credit Default Swap Loan / Credit Default Swap Borrowing
Option Loan / Option Borrowing
Equity Swap Loan / Equity Swap Borrowing
and control statements for related fees
Issue Fees
Syndication Commissions
Sub-primes / Over-primes
Up Front Fees Received
Up Front Fees Paid
This is not an exhaustive list and other types of deals or fees may readily be accommodated
---
IFRS and Lux-GAAP
The system respects the different approaches required between IFRS and Lux-GAAP. You may switch between accounting methods through posting specific analytical bookkeeping batches (individual reversal and global re-allocation). You retain the possibility of switching back and forth between IFRS and Lux-GAAP.
Switching is achieved by applying a specific accounting procedure in order to accommodate alternative accounting standards, including the amortization of specific fees. For example option praemia registered as one-spot can be amortised and provisioned. The range of possibilities for recording and processing such fees - receivable and payable - is extended to allow each deal to be processed individually and according to its specific amortization or provision schedule. All of these fees are related analytically and booked, processed and reported separately.
In addition foreign exchange differences are individually allocated to each deal.
CONSOLIDATION
The system has a module designed to manage specific consolidation processes. Trax prepares an automatic data feed to external consolidation systems. This functions by extracting and re-processing accounting entries according to a predetermined set of parameters. This dynamic, analytical module provides conformity with group re-allocation requirements of all on- and off-balance sheet items. We currently have experience with Magnitude, Matisse, and Arpège consolidation systems.
The system allows production of accounts at any juncture through the life of the SPV, with full accrual and prepayment reversal. Accounts are produced ready for filing, complete with notes as required, and with user-definable customer output which can be produced in a selection of languages. Connections to mainframe and other data sources can be provided as part of the installation service.
3 main reasons for
choosing us
---

---
Flexible Pricing

---
Great Support

---
Save Time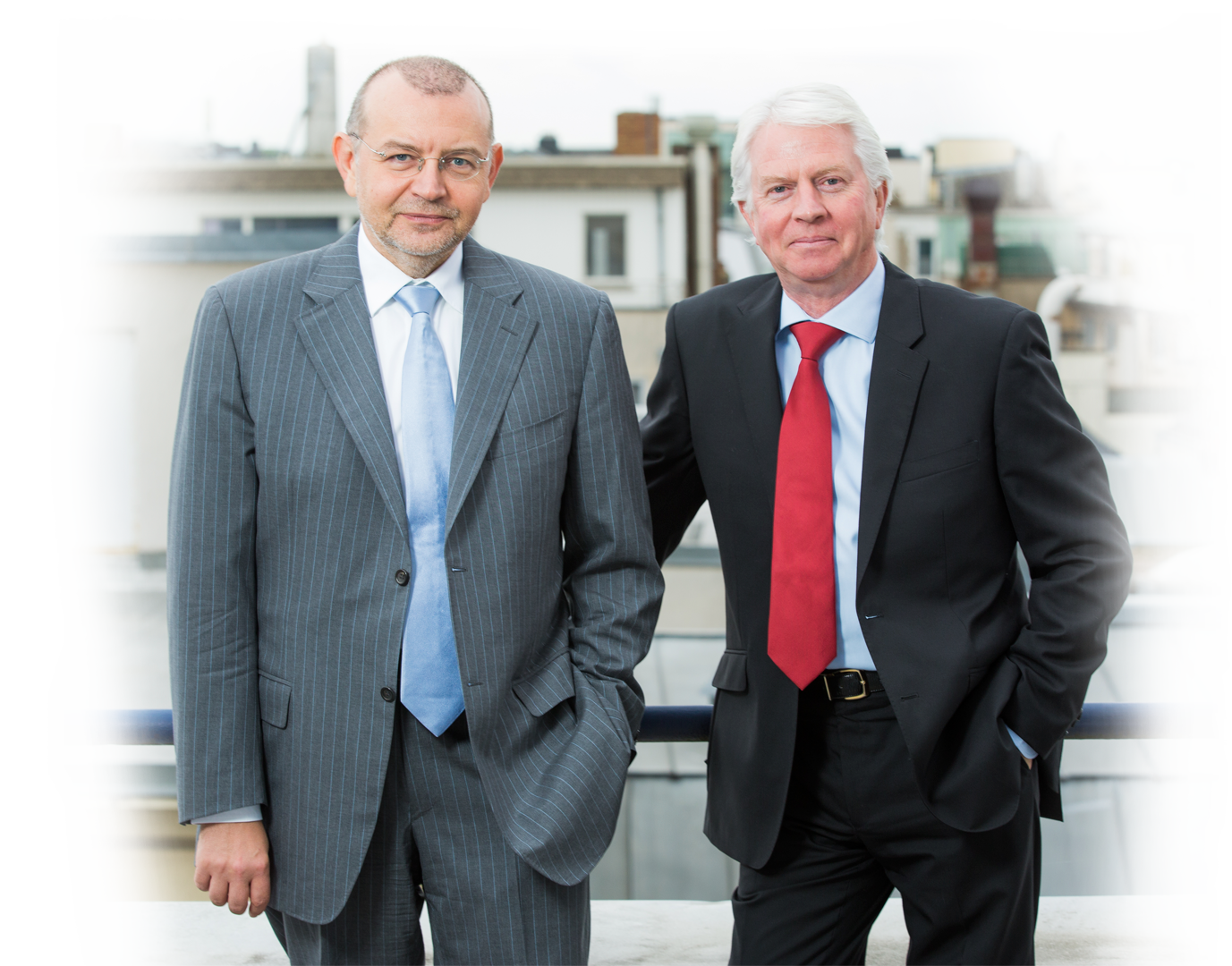 The Trax Group was formed in August 1989, headquartered in Scotland. The Group's principal operating company is Mackay & Radovic S.A. in Luxembourg. We have supplied in Australia, Belgium, Eire, England, France, Luxembourg, Monaco, Russia, Scotland, Serbia, Singapore, Slovenia, Switzerland, and the USA and has a rich and varied client list, from independent professionals to major international financial institutions.
Trax provides innovative software solutions that meet the changing business demands of clients worldwide. Solutions are built upon the experience and dedication of the Trax team and have already ensured competitive success for major financial institutions. Trax also provides management consultancy services in relation to its software products and general management consultancy through its associate Business Consultancy Services. It also provides, as ancillary services, information technology consultancy, software maintenance and third party software.
Trax is a customer-driven organization. Listening to our customers and understanding their needs is our number one priority. Our communication strategy is built on customer care. You may not be familiar with the name Trax but you will have heard of many of our clients. We rely on our very satisfied client base to recommend our software rather than to run an advertising or marketing budget.
We take pride in ensuring that our software is a best fits for our clients' requirements and offer highly flexible products to meet specific requirements and situations. More importantly, we never forget that it is our customers who run the software, not the software which runs the customers. Clients we attracted in our early years are still with us today, valuing our commitment to continuing quality service.
Our software is written for people, not machines and our mission is to turn your data into business management information.
For Questions and Feedback
*
---
Let's Talk!
Our address
Trax Business Solutions S.à r.l. Mackay & Radovic S.A.
15 rue Aldringen
L-1118 Luxembourg
Tel: +352 691 438 809
Fax: +352 225 341
www.trax.lu
contact@trax.lu
Call us now! (+352) 691 438 809